ABOUT
WE MAKE CREATIVE SCREEN CONTENT FULL OF INSIGHTFUL STORYTELLING AND HIGH PRODUCTION VALUES WITH CLEVER DISTRIBUTION STRATEGIES.
WHETHER IT'S AN ANIMATED EXPLAINER VIDEO, BRANDED CONTENT, CORPORATE FILM OR VR 360 TVC, WE THRIVE ON EXCEEDING YOUR EXPECTATIONS.
BASED AT FOX STUDIOS, SYDNEY, WE HAVE EXCLUSIVE ACCESS TO THE FINEST CREW & FACILITIES; THIS MEANS WE'RE SCALE-ABLE & COMMITTED TO PRODUCING QUALITY CONTENT ON TIME & ON BUDGET. WE'RE ABOUT BIG IDEAS & SMARTER PROCESSES GUARANTEED TO MEET YOUR BUSINESS OBJECTIVES EVERY TIME.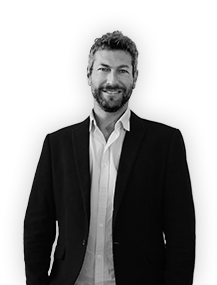 ADAM MARKS
Executive Producer | Director
With over twenty years experience, Adam has delivered campaigns for a vast range of clients. From the production of documentaries and television commercials across Europe and Asia right through to live interactive segments, his attention to detail and an awareness of end user requirements has seen him develop as a fine leader of multi disciplinary design and production teams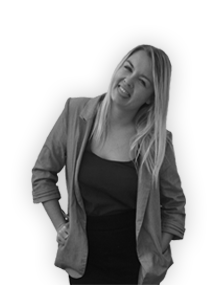 JESS EDWARDS
Producer | Editor
Coming from a background in reality television, Jess is a producer, editor and all around goofball.
She is a real doer, who enjoys assisting every department, tackling challenges, and long walks on the beach.
She has worked on a range of shows, events, TVCs and short films, from Big Brother to Australia's Next Top Model and is fast becoming a seasoned producer at the highest level.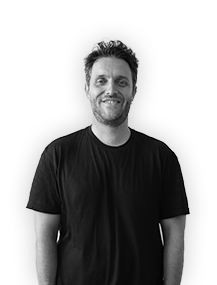 NICK POLLACK
Writer | Director
Nick is an award winning director based in Sydney.. He conceives, directs and edits across all multimedia platforms, whilst maintaining a strong tie to traditional film-making via commercials, short films, documentaries & music videos.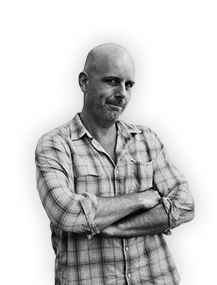 BEN WEIR
Writer | Director | Creative Director
Ben has a wealth of experience in film making. From award-winning shorts and TVCs, to corporate documentaries and large format projection-mapped event content, Ben's focus is on compelling storytelling and authenticity.
BYRON WYLDER
Producer
All across Australia, Byron has worked on a variety of commercial and narrative projects. With experience producing TVCs and documentaries, Byron's aim is to create memorable screen content and tell thought-provoking stories.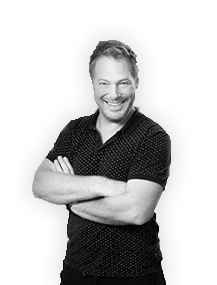 DAN FREENE
Cinematographer ACS
With hundreds of productions under his belt, including his recent work on ABC's "Soul Mates" and critically acclaimed feature "Wasted on the Young", Dan is one of the region's most in-demand cinematographers.
Best known for his flexibility and understanding of light, Dan has earned a reputation of being a master cinematographer who thrives in all sorts of challenging situations, consistently delivering amazing results.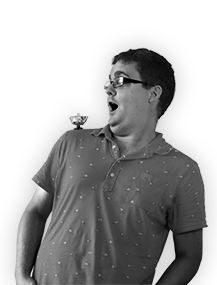 PIERRE ISNARD
Senior Designer
Specialising in 3D motion graphics, Pierre has been experimenting with all forms of animation and design throughout his career. Noted for his ability to integrate subtle design elements across complex animated scenes, Pierre is fast becoming a behind-the-scenes master.
A WELL TOLD STORY CAN ALTER PEOPLE'S FEELINGS, CHANGE THEIR THOUGHTS AND EVEN AFFECT THEIR BEHAVIOR.
THE TEAM AT SCREENTIDE ARE STORYTELLERS AT HEART, COMMENCING WITH A PEN & CONCLUDING WITH A MOVING PICTURE.
WE IMMERSE OURSELVES IN YOUR BUSINESS, LEARNING THE NUANCES TO ENSURE YOUR CONTENT RESONATES WITH YOUR SPECIFIC TARGET AUDIENCE.