Putting Humour and Humanity Back Into Modern Technology
It's mid-way through 2017. As we grow closer to our robot overlords taking over deeper into the information age, the technological rat race feels more pervasive than ever.
Every day there's new technology on the market, and every new product is faster and more capable than the last (vibrating yoga pants anyone?*).
THE CHALLENGE
Last year, we were approached by H Butler to create a campaign for their product Orbit – a device which helps you find your keys with your phone and vice versa (you don't need to be a parent or a boozer to know how handy that can be). Key objectives were brand awareness and lead generation.
Naturally we were incredibly excited to be working with an Australian startup company, but our first challenge quickly became apparent: how do we make the Orbit stand out in a sea of upcoming Bluetooth technology?
THE BRAINSTORM
Concept and creative development are key in any campaign. We researched competitor products and their accompanying media; we watched ads, instructionals, kickstarter videos and more, and were decidedly underwhelmed.
It became clear that in order to stand out from overseas competitors who focus on their device's functionality we had to humanize the product.
fMRI neuro-imagery shows that when evaluating brands, consumers primarily use emotions (personal feelings and experiences) rather than information (brand attributes, features, and facts). Furthermore, advertising research reveals that emotional response to an ad has far greater influence on a consumer's reported intent to buy than the ad's content. (Damasio, 1995)
A recent survey from Adobe and Edelman Berland also reported that 79% of respondents preferred humorous ads over any other type.*
Although humour and likeability in advertising might seem obvious, technology advertising overwhelmingly focuses on sleek, polished and high-functioning capability. So we decided to shake things up.
The Screentide creative team put their heads down and devised a number of creative themes ranging from family morning pandemonium, disposophobia (fear of losing things), right through to a cheeky 007 nod. The common denominator emerged, contained in every creative option: an everyday, relatable human story, which naturally transcends cultures and borders. Our client then picked a favourite, and pre-production went into full swing.
THE IDEA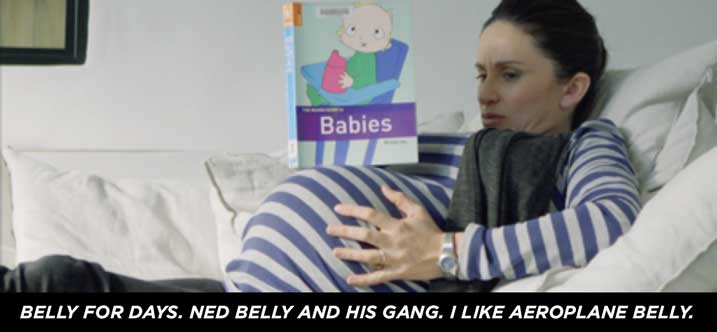 We open on an enormous pregnant belly. We cut to the poised husband, who is putting the final items into a hospital bag and sipping a piccolo. He seemingly couldn't be more ready for the beauty of childbirth… until it happens. Contractions start. Wife is groaning. Husband can't find his phone to call the hospital. The shit has hit the fan. Cue Orbit, who rides in on a shiny waterproof aluminium horse and saves the day. More hilarity ensues, but let's not give it all away.
The comic farce provided us with an opportunity to underscore the product benefit in a humorous way. After all, is there a worse time one could lose their phone and keys?
Above and beyond simply listing the features of the device, we put a real, human face on the campaign, and put those faces into a chaotic situation many are already familiar with.
THE LEGWORK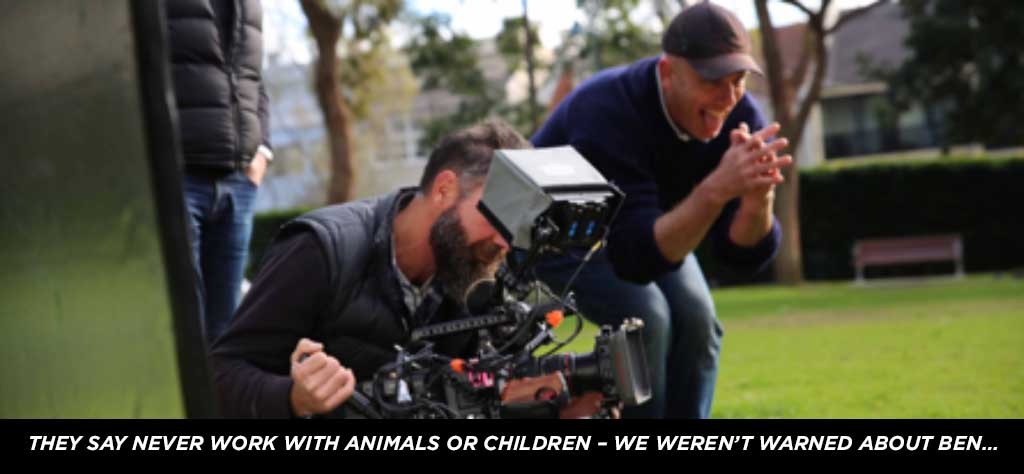 Two brilliant actors, one silicone pregnant belly, and many hours of work from the Screentide team brought this concept to life.
We nailed the shoot in one day, despite car troubles, unprecedented roadworks, and working with a hungry toddler.
THE RESULTS
We had a lot of fun working on this project. The final result gives the viewer an insight into the product's utility, while the actors and timing of our talented editor provide the comedy. Does it stand out? We think so, and our robot overlords agree.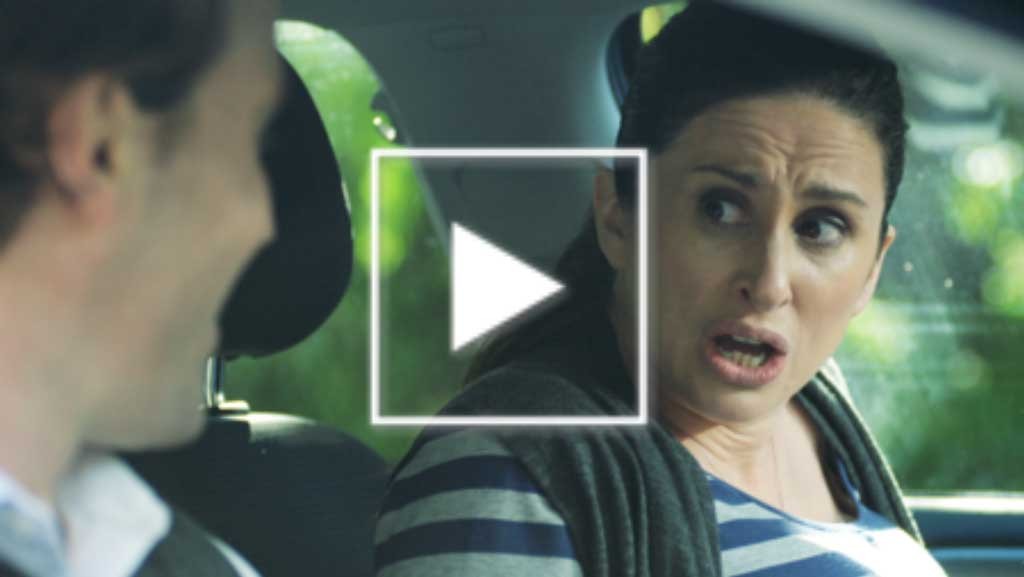 Screentide Creative Content is a video production agency based in Fox Studios, Sydney. We love telling stories, especially when there's a challenge involved. If you have a story to tell or a message to send, get in touch via hello@screentide.com.au.
*http://wearableexperiments.com/nadix/
*Damasio, A. (1995), Descartes' Error: Emotion, Reason and the Human Brain, New York: Penguin Books
*https://www.adobe.com/aboutadobe/pressroom/pdfs/Click_Here_Country_Comparisons.pdf